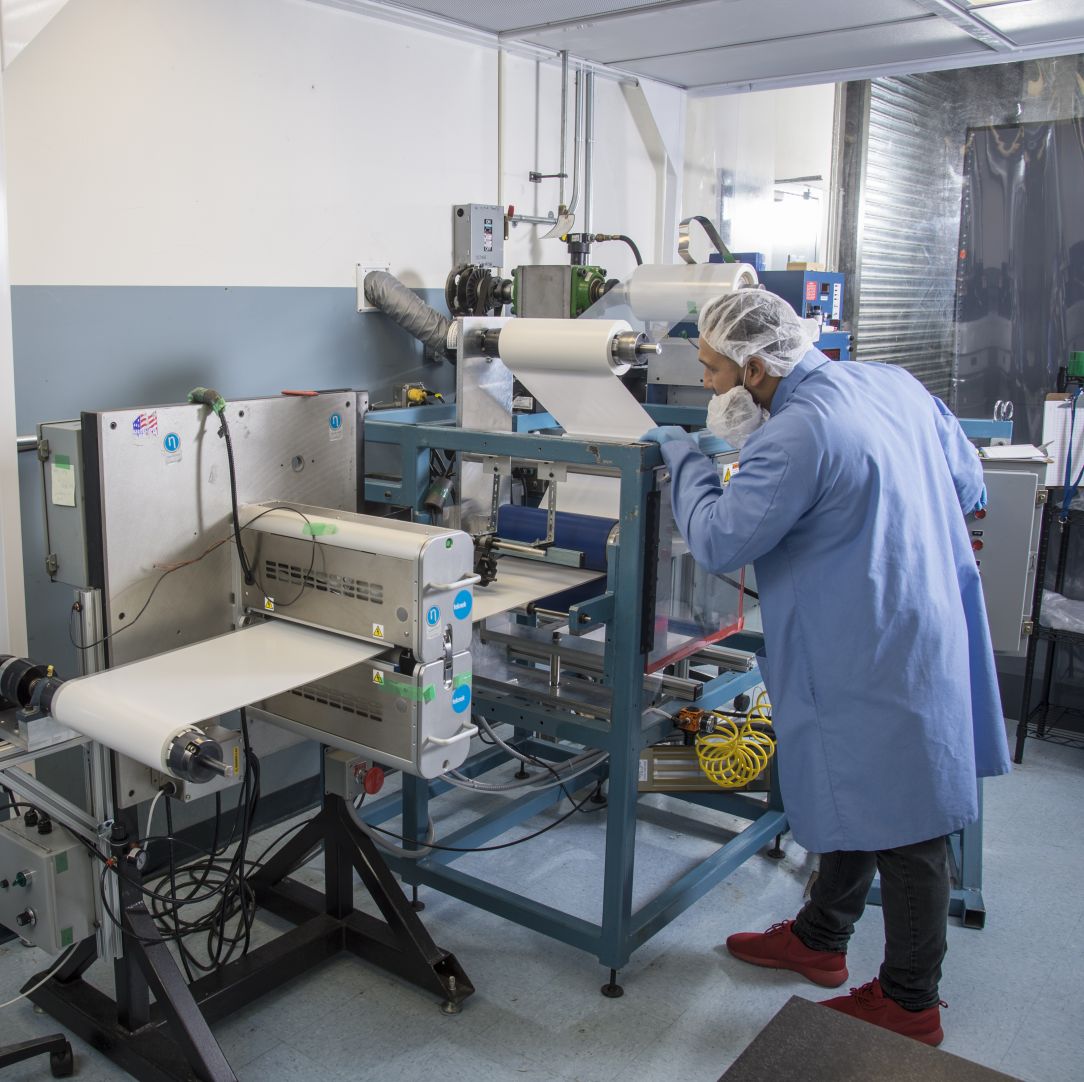 We can laminate adhesives to most plastic films with a wide variety of adhesives depending on the properties required. QDP can help you in determining what adhesive will work best for your
application. To ensure that the adhesive lamination is meeting the required specifications we have an in-house I-Mass SP-2000 Peel Adhesion Tester – For testing Peel Adhesion of all laminated products. We can supply optically clear adhesive for application on optically clear films. All of our plastic film lamination is done in a clean room environment and the plastic film runs through a particulate remover unit that is built into the laminating machinery. Additionally, there is a corona treatment unit built into the laminating machinery to provide a corona treatment when required. Laminated Plastic film and tape can be supplied in up to 13" wide rolls or QDP can slit the material to the width that you require. If your design requires parts to be stamped from the laminated Plastic Film, QDP has the expertise to stamp your parts for you. QDP has supplied over two billion plastic film vibration dampers to the HDD industry.

 
QDP is equipped with a precision rewind slitting machine for tape and plastic film up to 13" wide. We have developed a precision slitting blade configuration that enables us to hold a width tolerance
of +/- .010″ considerably more precise than the "industry standard" of +/- 1/32". The experience and technology that we have gained in producing materials used as vibration dampers for the Hard Disc Drive industry has given us a leg up on other plastic film and tape slitters when it comes to holding tight tolerances. All film slitting is done in a Class 10,000 clean room. If desired, a corona treatment can be applied to the film before slitting.