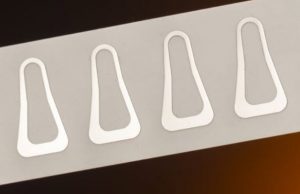 There are many things to consider when choosing a precision stamping supplier, especially when the material specified is thin film, extra light gauge metal, or a thin film lamination. In this post we highlight the top 5 considerations that every company should factor into their decision during their supplier evaluation and selection process.
An experienced stamping supplier will want to be intimately involved in the design process so they can be sure the end product can be properly manufactured, something we call "Design for Manufacture". Seems obvious, but we are often presented with stamping projects that simply can't be manufactured as designed or become economically unfeasible. Furthermore, no two precision thin film or metal stamping projects are exactly the same, but they all have shared commonalities. An experienced stamping provider can quickly apply knowledge learned from past projects to successfully troubleshoot future projects.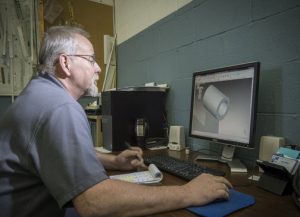 The most efficient way to design for manufacture is to go beyond CAD designs and develop prototypes prior to full scale production manufacturing. This helps to identify potential issues with manufacturability as well as finalize and confirm all specifications. It is much more efficient to invest in up-front development to both minimize design issues and improve time to market.
When specifications are defined for a project their primary focus tends to be tolerances for the shape, form, and fit of the part(s). Afterall, stampings are a component to a larger assembly and must fit the required spatial constraints. Material selection is certainly a factor in all projects, but is one that can often be specified incorrectly. In some cases the material specified may not be the best material for the ultimate functionality of the component or it simply might not be possible to stamp certain materials in a way that will satisfy the specifications. Precision stamping suppliers who have experience working with a wide variety of materials will be a valuable resource in making sure you get parts that not only satisfy physical specifications but also meet performance specifications as well.
Just as the old adage states that "there's a right tool for every job", the same holds true when developing custom tooling for your stamped parts. CAD revisions and prototyping play a significant role in developing the tooling, but there can still be design enhancements discovered only after building the tooling to stamp the parts. Choosing a supplier that designs and builds the tooling in-house will significantly improve the time it takes to start full production.
5. Established Supplier Network
It is important to partner with a stamping provider that has an established network of suppliers to accommodate such critical needs such as material acquisition and possible secondary operations like assembly, plating, surface preparation, etc. There are benefits to partnering with a company that can be your single point of contact in delivering the final parts versus a partner who only satisfies one component to the whole solution.
QDP, Inc. prides itself on satisfying all five of these primary considerations as well as the many other factors that are not listed here. We are willing and able to get involved early in the deign process and provide both tooling and prototyping in-house to minimize production issues and improve lead times. Our combined 100+ years' experience has afforded us the opportunity to establish a network of reliable suppliers including those who provide standard and specialized materials. Ultimately, we work with our customers to establish the most practical solution to your thin film and metal stamping needs.

Contact us today to discuss how QDP can partner with you on your next thin film or metal stamping project.
sales@qdpusa.com
610-828-2324